Chairmats / Floormats / Rugs
Chairmats Floormats Rugs encompasses a collection of most popular chair mats, floor mats and rugs used in offices and commercial environments. Chairmats are available for carpet and hard floors and come in clear PVC plastic mats, wood chair mats and bamboo mats. Our floormats can be used indoors and outside and are available as carpet mats, rubber mats, waterhog mats and coco mats. Additionally, we carry rugs, oriental mats and pre-design mats for an attractive, inviting entrance. With dozens of chairmats, floormats and rugs to choose from, you're sure to find the mat perfect for your application.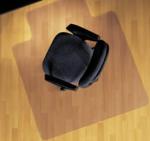 Chairmats provide both comfort and floor protection. Facilitate chair movement and protect the underlying floor with our high quality desk chairmats. Our office chairmats and desk mats come in a variety of sizes, shapes and styles.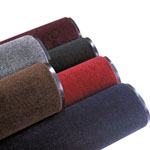 Floormats clean shoes, trap dirt and water and help reduce slips and falls. Our broad selection of floormats including entrance mats and door rugs will ensure your floors remain clean, safe and dry. Floormats are available in many sizes and colors.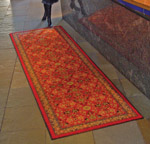 Rugs combine beauty and function by offering an eclectic array of designs to brighten up any space but still remove dirt and moisture from shoes and keep floors safe. Rugs include oriental mats and designer mats.