Holiday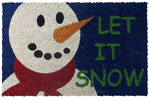 Let it Snow Cocoa Door Mats are the perfect option for any owner in the Christmas spirit, made using all natural, organic, cocoa fibers to make sure that this winter mat will last year round

Size: 18" x 30"

Thickness: 18" x 30"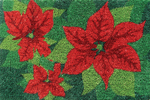 Poinsettias Hand Woven Coconut Fiber Doormat is a beautifully designed hand-woven doormat will enhance your entry way or patio. It's made from the highest quality all natural coconut fiber.

· Made from all-natural coconut fiber which is an excellent dirt-trapper.

· This mat is hand stenciled with permanent fade-resistant dyes.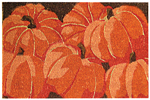 Strawberry Cocoa Door Mats will keep the entrance to the house looking good, while trapping and stopping dirt and debris before it enters the home.

Size: 18" x 30"

Thickness: 18" x 30"